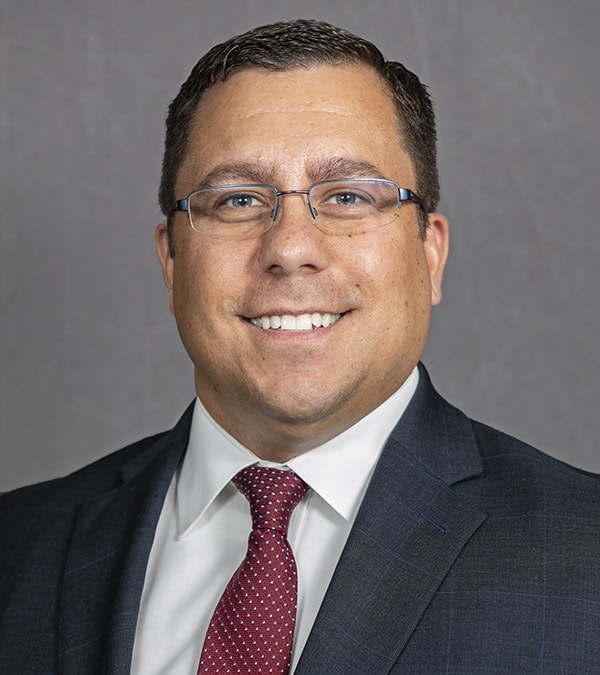 Zukowski, Rogers, Flood & McArdle
50 Virginia Street
Crystal Lake, Illinois 60014
815-459-2050
[email protected]
PRACTICE AREAS
EDUCATION
Northern Illinois University (J.D., magna cum laude, 2005)
Bradley University (B.S., magna cum laude, 2002)
ADMISSIONS
FOLLOW
Kevin A. Chrzanowski joined Zukowski, Rogers, Flood & McArdle in 2007 after serving as a McHenry County assistant state's attorney. Chrzanowski's practice currently focuses on such areas as:
municipal and local government law
mechanic's liens
construction law
forcible entry and detainer
municipal traffic prosecution
land use and development
municipal administrative adjudication prosecution
criminal law (traffic, misdemeanors, ordinance violations)
civil litigation matters
For a list highlighting Chrzanowski's various recent appellate cases and Rule 23 orders during his time at Zukowski, Rogers, Flood & McArdle, please link to the following experience list.
Born in Elgin, Chrzanowski attended Hoffman Estates High School before graduating magna cum laude from both Bradley University and Northern Illinois University College of Law, where he was a member of the law review. He currently resides in Huntley.
PROFESSIONAL ASSOCIATIONS
McHenry County Bar Association (vice president of Criminal Law Section, 2013-'14); Illinois State Bar Association; Illinois Institute for Local Government Law Municipal Prosecutors Group
PRIOR EMPLOYMENT
Before joining Zukowski, Rogers, Flood & McArdle because of the firm's size and reputation, Chrzanowski was an assistant state's attorney in the McHenry County state's attorney's office. His responsibilities in the civil division included prosecuting violations of the county's zoning ordinance, health ordinance and building codes. He also advised county officials on compliance with the Freedom of Information Act and the Open Meetings Act, and drafted county ordinances. Chrzanowski represented both McHenry County and the people of the state of Illinois in civil litigation.
PUBLICATIONS AND PRESENTATIONS
Author, "Failure to Activate Squad Car Audio is Not Sanctionable Under People v. Kladis," ZRFM Local Government Law Newsletter, Aug. 27, 2014
Quoted, "Illinois speeders would keep driver's licenses under proposed bill," Northwest Herald, April 1, 2014
Author, "Drivers May Not Retrospectively Invalidate Driving While License Suspended Tickets," ZRFM Local Government Law Newsletter, March 5, 2014
Speaker, "Administrative Adjudication," Illinois Municipal League Annual Convention, Chicago, October 2013
Author, "Prosecution Might Not 'Blow' Its Case by Failing to Comply with Breathalyzer Regulations," ZRFM Local Government Law Newsletter, July 23, 2013
Author, "Concerns with Court Ruling on Suspended License Violations," ZRFM Local Government Law Newsletter, Feb. 28, 2013
Author, "High Court May Review Parking Ticket Privacy Issues," ZRFM Local Government Law Newsletter, Feb. 13, 2013
Author, "Driver's License Bill for "Temporary Visitors"," ZRFM Local Government Law Newsletter, Jan. 3, 2013