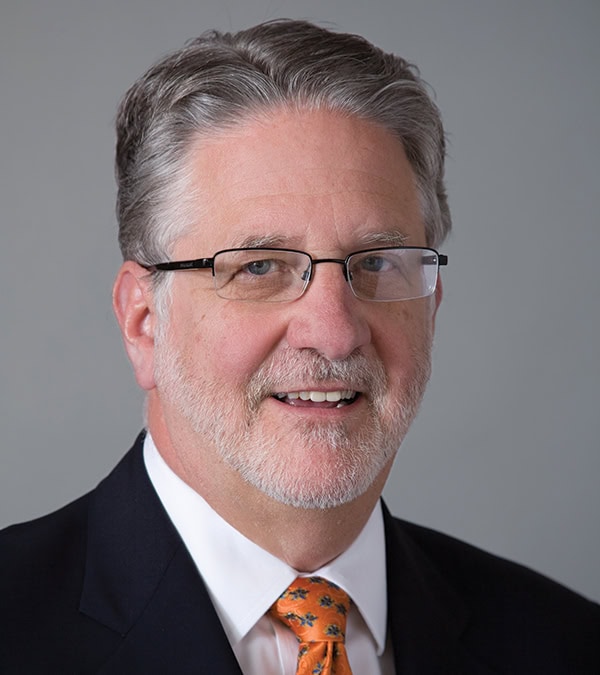 Zukowski, Rogers, Flood & McArdle
50 Virginia Street
Crystal Lake, Illinois 60014
815-459-2050
[email protected]
PRACTICE AREAS
EDUCATION
Chicago-Kent College of Law (J.D., with honors, 1976)
University of Illinois (B.A., with honors, 1971)
ADMISSIONS
Illinois, 1976
U.S. District Court, N.D. of Illinois, 1976
7th U.S. Circuit Court of Appeals, 1976
Federal Trial Bar, 1982
FOLLOW
Richard G. Flood is a leading practitioner in Illinois local government law, family law, and civil litigation. A native of Oak Park and a longtime resident of Lakewood, Flood graduated with honors from both the University of Illinois and Chicago-Kent College of Law, Illinois Institute of Technology.
LOCAL GOVERNMENT EXPERIENCE
Flood handles matters involving land use, taxation and fees, economic development and commercial regulation for municipalities with from 500 to 35,000 residents, in McHenry County and elsewhere in the state's northern counties. Elected officials rely on Flood and his colleagues at Zukowski, Rogers, Flood & McArdle to resolve problems and find common ground for practical solutions that bridge political or other disagreements. His emphasis on communication – from full compliance with open government laws, to prompt return of emails and phone calls – is essential in building majority support and consensus from divergent points of view.
Flood has acted or continues to act as a corporate counsel for the city of Woodstock and the villages of Lake in the Hills, Johnsburg, Lakewood, Bull Valley and Hebron. Flood also has represented the Lake in the Hills Police Commission. His personal experience in government positions, as a special assistant attorney general for the state of Illinois between 1983 and 1994 and later as a special assistant state's attorney for McHenry County, means that he understands the expectations of and demands upon elected officials.
Using his familiarity with the extensive responsibilities facing municipal officials, Flood co-authored with Ruth Alderman Schlossberg the 2009 book,Congratulations! You've Been Elected: Now What Do You Do? A Practical Guide to Local Government. Published by the Illinois Municipal League, the book draws on Flood's experiences with colleagues and clients to offer local public officials advice that helps them "hit the ground running" and succeed in new leadership positions. Such insight reflects his ability to make complex issues understandable.
Having represented nearly a dozen Illinois municipalities as general counsel in corporate concerns, Flood has also been retained as special counsel regarding such matters as:
public/private partnerships
municipal finance and taxation
development and land use
land use exactions
cable television regulation
environmental law issues
FAMILY LAW EXPERIENCE
Flood has handled more than 1,000 family law matters. Over the years he has represented clients in:
dissolution
complex financial issues
spousal support
complex visitation, custody & removals
child support
post-decree matters
Flood has litigated divorce issues involving:
prenuptial agreements
complex matrimonial litigation
large non-marital property claims
closely held corporations
visitation and custody disputes
Many of his cases concern high net worth individuals and significant financial issues. He fully understands the emotional challenges that his clients face in such matters, and uses full and open communication to develop personalized resolutions that help them reach their goals. Although committed to effective dispute resolution, Flood is a vigorous representative in court when necessary and has successfully litigated more than 100 dissolution matters to decision in trials lasting from a day to more than a month. As a necessity of Flood's reputation and experience in these numerous areas of law, he is selective in the divorce and family law matters he is able to personally handle. The firm has a team of experienced and reputable divorce and family law lawyers who work closely with Flood to ensure clients receive "Chicago-quality" representation, at affordable rates.
HONORS AND AWARDS
For several years Flood has been named by his Illinois peers as a Leading Lawyer and a Super Lawyer in the areas of land use and family law. He consistently receives Martindale-Hubbell's highest rating, AV® Preeminent™. Based on surveys conducted by Leading Lawyers, Flood repeatedly has been recognized among Illinois' Top 10 Suburban Real Estate-Related Lawyers.
PRIOR EMPLOYMENT
Prior to joining the law firm now in which he is now a name partner, Flood practiced with another firm in the field of insurance defense. Before that, he was a law clerk for First District Illinois Appellate Court Justice Francis S. Lorenz.
CIVIC AND CHARITABLE ASSOCIATIONS
A former member of the board of directors of the Family Service and Community Mental Health Center for McHenry County, Flood served as president from 1981 to 1986. Over the years, Flood also has provided legal counsel for numerous civic and charitable associations including Crimestoppers, Stickney House Foundation, Barbara Key Foundation and the Lake in the Hills Police Benevolent Association. He volunteered for a total of 24 years with Legal Aid.
PROFESSIONAL ASSOCIATIONS
McHenry County Bar Association (former president), Illinois State Bar Association (ISBA Assembly, 1996-2001; former Local Government Law Section Council chair), Illinois Municipal League (legislative committee, 1993-present)
PUBLICATIONS AND PRESENTATIONS
Speaker, "Open Meetings Act and FOIA in the Internet Age," Illinois Municipal League annual convention, Chicago, October 2012
Author, "Cable, Video and Wireless Communication," Chapter 7, Volume II, Illinois Municipal Law: Annexation Zoning and Regulatory Authority, Illinois Institute for Continuing Legal Education, 2012
Author, "Intergovernmental Cooperation," Chapter 8, Volume IV, Illinois Municipal Law: Annexation Zoning and Regulatory Authority, Illinois Institute for Continuing Legal Education, 2012
Speaker, "You've Been Elected! Now What Do You Do," Illinois Municipal League annual conference, Chicago, September 2011 (view video))
Speaker, "2011 Newly Elected Officials Workshop," Illinois Municipal League workshops in Joliet, Normal, and Schaumburg, Illinois, June 2011
Co-author with Ruth A. Schlossberg, "Impact Fees and non-home rule municipalities: Oil and water can mix," Local Government Law, June 2009
Author, "Congratulations! You've Been Elected: Now What Do You Do? A Practical Guide to Local Government," April 2009 (and 2011 update)
Co-author with Ruth A. Schlossberg, "Congratulations! You've Been Elected: Now What Do You Do? A Practical Guide to Local Government" (excerpts), Local Government Law, April 2009
Author, "Cable and Wireless Communications," Chapter 7, Municipal Law and Practice in Illinois, Illinois Institute for Continuing Legal Education, 2000.
Author, "Illinois Supreme Court Finds Chicago Cable Franchise Agreement Preempted by Federal Law," Illinois Municipal Review, Illinois Municipal League, June 2009
Author, "E-mail Retention Policies and the Local Records Act," Local Government Law, March 2007 (and Administrative Law, July 2007)
Speaker, "Cable Television Franchise Issues," Illinois Municipal League Conference, October 2006
Speaker, "Intergovernmental Agreements: How to Use Them," Illinois Municipal League 89th Annual Conference, September 2002
Speaker, "Development Impact Fees," DuKane Valley Council, February 2002
Speaker, "Negotiating the Maze of Land Division Regulation," National Business Institute, 2001
Speaker, "Impact Fees," Barrington Area Council of Governments, December 2001
Author, "Opening the Meetings Act to reality — abolishing the 'Rule of Two,'" Administrative Law, October 2001 (and Local Government Law, June 2001)
Author, "Some laws of 100 years ago mirror today's laws," Local Government Law, October 2000
Speaker, "Land Use: Current Issues in Subdivision Annexation and Zoning Law," National Business Institute, 1999
Speaker, "Cable Television Franchising Issues," Illinois Municipal League, Sept. 17, 1999
Author, "Questions and Answers about Intergovernmental Agreements," Illinois Bar Journal, March 1997
Author, "School Impact Fee Update," Local Government Law, newsletter of the Illinois State Bar Association Section on Local Government Law, October 1996
Author, "Notwithstanding Any Other Law to the Contrary…," Local Governmental Law, newsletter of the Illinois State Bar Association Section on Local Government Law, June 1996
Author, "Cable Rate Regulation Update," Local Government Law, newsletter of the Illinois State Bar Association Section on Local Government Law, April 1995
Author, "Franchising Issues under the 1992 Cable Act," Illinois Municipal Review, February 1994
Author, "FCC Cable Television Regulation," Local Government Law, newsletter of the Illinois State Bar Association Section on Local Government Law, February 1994
Author, "Consumer Protection and Customer Service under the 1992 Cable Act," Illinois Municipal Review, January 1994
Author, "Municipal Regulation of Cable Television Under the 1992 Act," Illinois Municipal Review, November 1993, December 1993
Author, "Impact Fees: The Story Continues," Local Government Law, newsletter of the Illinois State Bar Association Section on Local Government Law, February 1993
Speaker, "Community Development and Municipal Revenues," Local Government Law Section, Illinois State Bar Association Law Ed Series, Oct. 26, 1992
Author, "What Constitutes an Indirect Interest Under the Corrupt Practices Act?" Local Government Law, newsletter of the Illinois State Bar Association Section on Local Government Law, June 1992
Author, "Photography in Illinois Litigation," Illinois Bar Journal, May 1978