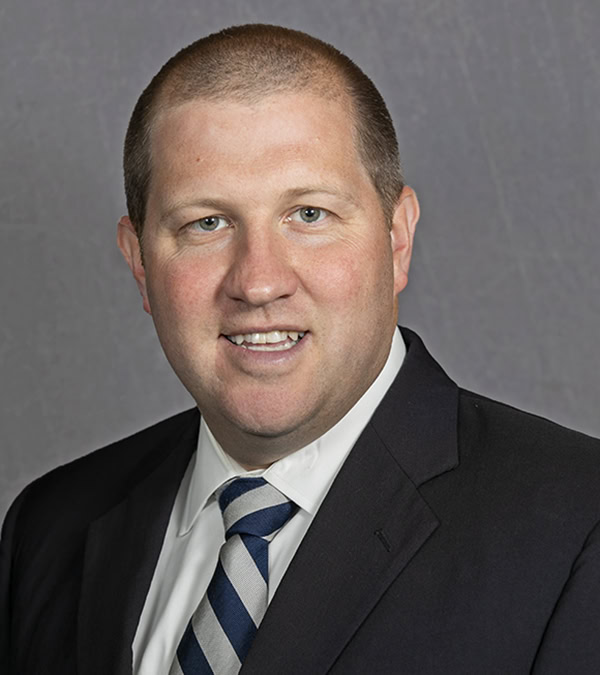 Zukowski, Rogers, Flood & McArdle
50 Virginia Street
Crystal Lake, Illinois 60014
815-459-2050
[email protected]
PRACTICE AREAS
EDUCATION
DePaul University College of Law (J.D., cum laude, 2010)
University of Illinois, Champaign-Urbana (B.A., business administration, with high honors, 2007)
ADMISSIONS
FOLLOW
Timothy J. Clifton has a highly diverse practice involving litigation, transactional, and divorce and family law matters. He has a solid background in health law, having received a Health Law Certificate and having served on the board of the Health Law Institute at DePaul University College of Law. He has been involved in court proceedings related to medical records, malpractice and insurance.
Clifton has argued successfully before family law judges in McHenry, Lake, DeKalb and Kane counties.  His knowledge of the applicable statutes and his passion for getting the best results for his clients lead him to be fully prepared and ready to go forward with a hearing even when others may be inclined to look for continuances.
Clifton is respected by judges. His clients appreciate his compassion, his supportive attitude, and his accurate insights into human nature.  With an excellent understanding of the parties' needs, he looks for the best results through argument at a hearing or negotiated settlement.
He has successfully handled many negotiations and hearings for orders of protection, temporary support, injunctions, parenting schedules or custody issues, and post-decree financial relief.
Clifton's litigation experience involves traffic law citations, and he has handled a variety of motions and depositions in these and other cases. On the transactional side he advises municipalities and businesses on federal and state regulatory matters, including those related to physician and provider combinations.
From his work in the City of Chicago Law Division, Clifton has solid knowledge of state and municipal traffic codes and has been involved in court proceedings involving traffic matters. He also has worked at health care provider organizations in McHenry and Cook Counties, giving him hands-on experience in medical-related regulations and disputes.  With a business administration degree from the University of Illinois, he brings practical business insight to his legal work.
Having  lived and worked in McHenry County, Clifton understands the needs and  perspectives of clients in communities served by Zukowski, Rogers, Flood  & McArdle, and is committed to thoughtful, effective legal representation for them.
PROFESSIONAL ASSOCIATIONS
McHenry County Bar Association, Illinois State Bar Association
PRIOR EMPLOYMENT
More than a year of experience as a law clerk in the City of Chicago Law Division, handling traffic court matters.
CIVIC AND CHARITABLE
Clifton is chair of the Community Leadership Board of Big Brothers Big Sisters of McHenry County.
PUBLICATIONS AND PRESENTATIONS
Quoted, "Illinois divorce law changes for 2016 focus on parental duties, time, streamlining process," Northwest Herald, Jan. 1, 2016
Author, "Phone in a Search Warrant?," ZRFM Local Government Law Newsletter, Aug. 14, 2014
Author, "FOIA Above All," ZRFM Local Government Law Newsletter, June 18, 2014
Author, "Uncertainty Regarding Attorney's Fees for FOIA Request without a Court Order," ZRFM Local Government Law Newsletter, March 18, 2014
Author, "Parking Ticket Privacy Issue Revisited," ZRFM Local Government Law Newsletter, Jan. 6, 2014
Speaker, "Ask the Attorney," update on recent developments in Illinois municipal law and practice, McHenry County Council of Governments, September 2013
Author, "Don't Text and Legislate, or Suffer the FOIA Consequences," ZRFM Local Government Law Newsletter, July 23, 2013
Author, "Don't Text and Legislate?," ZRFM Local Government Law Newsletter, June 5, 2013
Author, "Exercise of Home Rule Power Upheld: Palm v. 2800 Lake Shore Drive Condominium Association," ZRFM Local Government Law Newsletter, May 8, 2013
Author, "Cortez v. Electoral Board: Fallout from Errors in Candidate's Filings," ZRFM Local Government Law Newsletter, March 26, 2013
Co-author with Richard G. Flood, "Intergovernmental Cooperation," Chapter 8, Volume IV, Illinois Municipal Law: Annexation Zoning and Regulatory Authority, Illinois Institute for Continuing Legal Education, 2012