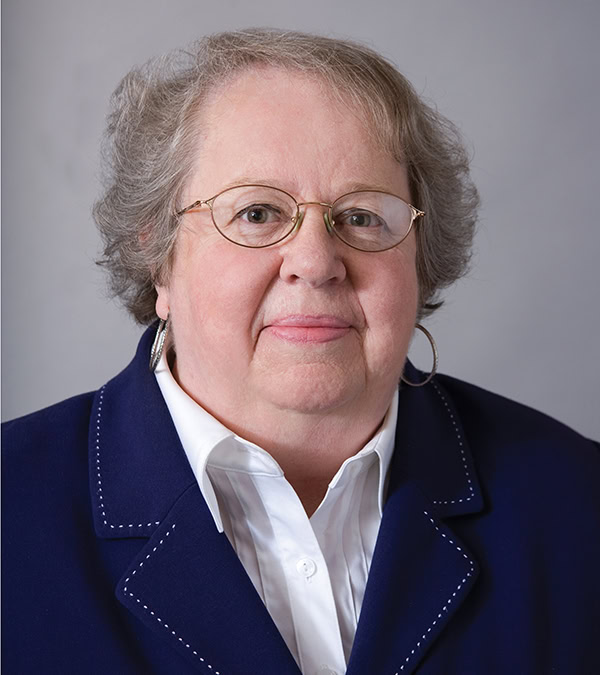 Zukowski, Rogers, Flood & McArdle
50 Virginia Street
Crystal Lake, Illinois 60014
815-459-2050
[email protected]
PRACTICE AREAS
EDUCATION
University of Illinois (J.D. 1991)
Kent State University (M.A., 1987; B.G.S., 1985)
ADMISSIONS
Illinois, 1991
U.S. District Court, N.D. of Illinois, 1991
FOLLOW:
Melissa J. Cooney practices primarily in the area of estate planning. Cooney's practice in estates and trusts includes:
counseling clients on estate planning
drafting and counseling clients on wills and trusts
counseling clients on powers of attorney
counseling clients on guardianship issues
representing clients in probate proceedings
acting as an attorney for estates
acting as a guardian ad litem for minors and disabled adults
acting as an attorney for estate claimants
Her love of nature drew Cooney to the field of conservancy, including conservation easements. She represents The Land Conservancy of McHenry County and has provided legal assistance to the Barrington Area Conservation Trust. Cooney also represents the Community Foundation of McHenry County, a 501(c)(3) public foundation established in 2001.
Since January 2016, Cooney has served as an appointed member of the Illinois Supreme Court's Committee on Character and Fitness. The committee determines whether prospective attorneys are suitable to practice law in the state and whether their applications for legal certification present issues related to moral character.
From 1997 to 2009 Cooney was an adjunct faculty member at McHenry County College, where she taught several courses on the practice of law, including a class titled "Law for the Legal Secretary." A longtime resident of Woodstock, she enjoys reading, traveling in Europe and cheering for the Chicago Cubs.
Cooney began her career at Zukowski, Rogers, Flood & McArdle in 1991, following in the footsteps of her late father, the Hon. James Cooney, who joined the firm as special counsel after he retired from the bench.
HONORS AND AWARDS
Cooney has been recognized since 2012 by her Illinois peers as a Leading Lawyer in the field of trust, will and estate planning law. The distinction of being a Leading Lawyer has been earned by fewer than 5 percent of all lawyers licensed to practice in Illinois.  It is the result of a statewide survey of peers and is not a distinction that may be purchased.
On April 30, 2010, McHenry County Judge Joseph Condon presented Cooney with the Distinguished Service Award from the McHenry County Bar Association. The association presents the honor annually to an attorney in recognition of dedicated service and contributions to the citizens of McHenry County.
On May 26, 2015, Cooney was honored for her commendable work rendering outstanding pro bono service to clients of Prairie State Legal Services.
PROFESSIONAL ASSOCIATIONS
McHenry County Bar Association (Law Day committee member, 2000-2017; president, 1999-2000; former vice president, secretary and treasurer), Illinois State Bar Association
PUBLICATIONS AND PRESENTATIONS
Speaker, "Civil Unions," PFLAG, May 10, 2011
Speaker, "Conservation Easements," McHenry County Farm Bureau, March 30, 2011; Aug. 19, 2010; July 24, 2009; Aug. 26, 2008
Speaker (with Ryan P. Farrell), "Estate Planning," Hearthstone, Sept. 10, 2009
Speaker, "Trusts and Estates," PFLAG, Sept. 8, 2009
Speaker, "Conservation Easements," McHenry County Farm Bureau, July 24, 2009
Speaker, "Trusts and Estates," Centegra, March 19, 2009
Speaker, "Trusts and Estates," Sun City, March 18, 2009
CIVIC AND CHARITABLE
Cooney is a former president of the Woodstock Professional & Business Women, a former board member of Hearthstone Communities, and the president of the Victorian Village Condo Association. She is a board member and has served as president for the Family Health Partnership Clinic, which provides health care to underinsured and uninsured patients.
PRO BONO
Cooney drafts and reviews conservation easements for lands donated by private landowners, developers and others wishing to leave a legacy of open space. She has provided pro bono legal services for disabled children and to individuals referred by Prairie State Legal Services and Turning Point.