Ruth Alderman Schlossberg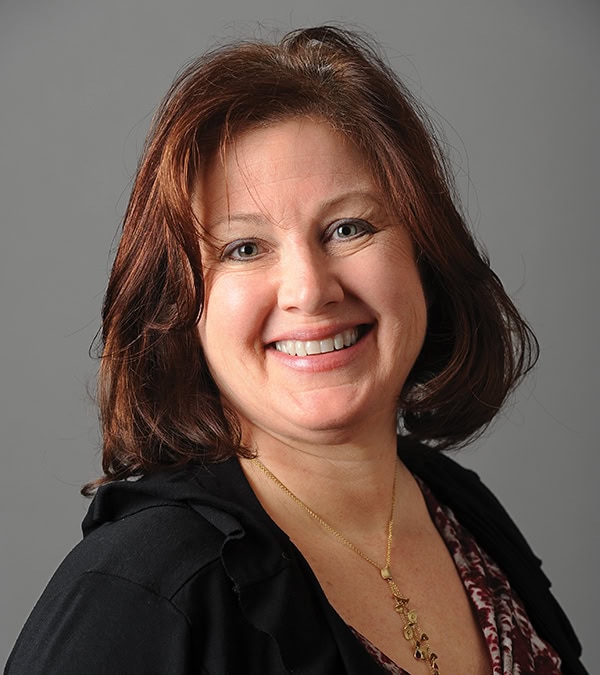 Zukowski, Rogers, Flood & McArdle
50 Virginia Street
Crystal Lake, Illinois 60014
815-459-2050
[email protected]
PRACTICE AREAS
EDUCATION
Yale University (J.D., 1987)
University of Michigan (A.B., Phi Beta Kappa, 1984)
London School of Economics (fall 1982)
ADMISSIONS
Illinois, 1987
District of Columbia (inactive), 1988
FOLLOW
Ruth works closely with our local government clients to help them govern more efficiently and cost-effectively and to keep them apprised of developments in the law. Ruth also enjoys working with entrepreneurs and established businesses on new projects and contractual negotiations, and she assists land owners with land use and transactional matters. Ruth serves as the City Attorney for the City of Woodstock, Illinois.
Ruth advises, writes and speaks on Illinois' "Sunshine Laws" — the Illinois Freedom of Information Act (FOIA) and the Illinois Open Meetings Act (OMA). With Richard G. Flood, Schlossberg co-authored Handbook for Newly Elected Officials: A Practical Guide to Local Government. This guide is published by the Illinois Municipal League and offers local public officials practical advice on the nuts and bolts of local government work to help them "hit the ground running" and succeed in new leadership positions.
Schlossberg writes, speaks and practices in the areas of:
land use
economic incentive and tax rebate programs
local government project workouts and new project drafting
intergovernmental agreements
the Illinois Freedom of Information Act (FOIA)
the Illinois Open Meetings Act (OMA)
home rule authority
addressing challenging social issues within communities
bulk electric power purchase agreements
project development and financing
borrowing and lending transactions for local governments
small cellular, cable television and video services regulation
annexation and boundary agreements
Illinois ethics regulation and legislative monitoring
impact fees
Schlossberg is a graduate of the University of Michigan and the Yale Law School.
ASSOCIATIONS AND APPOINTMENTS
Illinois State Bar Association (appointed to the Standing Committee on Legislation, 2016-present; appointed secretary to ISBA Local Government Law Section Council, 2015-2016; appointed to Local Government Law Section Council, 2012-2013, 2013-2014, 2014-2015; 2015-2016)
McHenry County Bar Association
Appointed co-chair of Village of Barrington Home Rule Ad Hoc Committee which evaluated the implications of home rule authority for the village, June 2014
Appointed by Gov. Pat Quinn to the Illinois Precious Metal Purchasers Task Force, December 2013
PRIOR EMPLOYMENT
Schlossberg was the assistant dean and director for executive education at Northwestern University School of Law from 1998 to 2000. Before that she oversaw the growth of an international graduate law program while serving as program director of graduate and international studies. She also served as the manager of Northwestern University's legal clinic. Formerly a member of the District of Columbia bar, Schlossberg practiced in the Washington, D.C., office of the law firm of Arnold & Porter.
Schlossberg once interned with an investigative unit of Cable News Network (CNN). She also was the legal and research director of an international human rights group where her work focused on human rights in what was still the Soviet Union. The organization dealt with other related issues, including immigration, as that nation dissolved.
CIVIC AND CHARITABLE
Schlossberg serves on the Illinois Municipal League General Governance Subcommittee. She served on the Barrington Plan Commission for six years (and as vice chair for five of those years). She participated in a range of land use and planning matters involving development and zoning for commercial residential and recreational properties. While on the commission, she developed an appreciation of the information needs and analysis required of appointed officials. Schlossberg also served as a member of the board of directors of the Barrington Area United Way for three years, including as a co-chair of the allocations committee. In that role, she participated in their well-respected due diligence efforts to responsibly support agencies meeting a range of human services needs. Schlossberg is also an active member of her synagogue.
PRO BONO
Schlossberg has volunteered her time to the Barrington Area Council of Governments (BACOG), which encompasses the villages of Barrington, Barrington Hills, Deer Park, Lake Barrington, North Barrington, South Barrington and Tower Lakes. The council's mission is to foster cooperation and strategies to address regional challenges, such as growth and land use, while supporting the area's 1998 comprehensive plan. Schlossberg also offers pro bono assistance to other intergovernmental organizations including the McHenry County Council of Governments, where she has sat on the legislative committee to help monitor and analyze state legislative efforts affecting the group's membership. She also gives time to both the Illinois State Bar Association and the Illinois Municipal League.
PUBLICATIONS AND PRESENTATIONS
Planning Committee & Faculty Member, IICLE 6th Annual Local Government Law Institute, December 7, 2018
Speaker, "FOIA & OMA in the Internet Age," Illinois Municipal League Annual Conference, September 20, 2018
Speaker, Barrington Area Council of Governments Executive Board, Small Cell Legislation, May 22, 2018
Planning Committee & Faculty Member, IICLE 5th Annual Local Government Law Institute. December 13, 2017, "Don't Tell Me No, Tell Me How: Difficult Social Issues and Ethics for Municipal Lawyers"
Speaker, "Municipal Tune-Up Panel," Illinois Municipal League Annual Conference, September 22, 2016
Speaker, "FOIA & OMA in the Internet Age," Illinois Municipal League Annual Conference, September 22, 2016
Speaker, FOIA for Local Government, Illinois State Bar Association Continuing Legal Education Webinar, June 2016
Co-author, "What am I forgetting: So many ways to get tripped up," newsletter of the Illinois State Bar Association Section on Local Government Law, May 2016
Speaker, "FOIA & OMA in the Internet Age," Northern Illinois Alliance of Fire Protection Districts, January 29, 2016
Author, "Private communications and FOIA: Policy questions in search of answers," Local Government Law, newsletter of the ISBA's Section on Local Government Law, November 2015
Speaker, "FOIA & OMA in the Internet Age," with Illinois Public Counselor Sarah Pratt, Illinois Municipal League Annual Conference, Sept. 17, 2015
Speaker, "FOIA & OMA in the Internet Age," with Illinois Public Counselor Sarah Pratt, Joint Meeting of the Municipal Clerks of Lake County and Cook County, July 15, 2015
Speaker, Illinois Municipal League Newly Elected Officials Seminar, Elgin, June 18, 2015
Co-author with Richard G. Flood, "You've Been Elected! Now What Do You Do?" (3d Edition) published by the Illinois Municipal League, 2015
Speaker, "FOIA & OMA in the Internet Age," Illinois Municipal League Annual Conference, Chicago, September 2014
Speaker, "Sales Tax Litigation in Illinois," Illinois Municipal League Annual Conference, Chicago, September 2014
Author, "Municipal Tap-on Fee Legislation," ZRFM Local Government Law Newsletter, Sep. 24, 2014
Author, "PAC Opinion: Speakers Not Required to Provide Address," ZRFM Local Government Law Newsletter, Sept. 10, 2014
Author, "FOIA Legislation Vetoed by Governor Quinn," ZRFM Local Government Law Newsletter, July 2, 2014
Author, "Public Access Counselor Rulings," Local Government Law, newsletter of the Illinois State Bar Association Section on Local Government, June 2014
Author, "Recent Proposed Amendment to Freedom of Information Act May Help Moderately Ease Burden on Local Governments," ZRFM Local Government Law Newsletter, June 18, 2014
Author, "New PAC Open Meetings Act Opinion," ZRFM Local Government Law Newsletter, April 16, 2014
Author, "Illinois Supreme Court Creates New Guidelines for Determining Location of Retail Sales Tax Liability," ZRFM Local Government Law Newsletter, Dec. 3, 2013
Author, "PAC Opinion Report," Local Government Law, newsletter of the Illinois State Bar Association Section on Local Government, December 2013
Speaker, "Effective Operations and Governance," Illinois Municipal League Annual Conference, Chicago, October 2013
Speaker, "Freedom of Information Act and Open Meetings Act in the Internet Age," Illinois Municipal League Annual Conference, Chicago, October 2013
Speaker, "Ask the Attorney," update on recent developments in Illinois municipal law and practice, McHenry County Council of Governments, September 2013
Author, "A little more confusion from the PAC on closed sessions," Local Government Law, newsletter of the Illinois State Bar Association Section on Local Government Law, July 2013
Author, "Update of the Prevailing Wage Act Related to Landscaping and Diseased Tree Remediation," ZRFM Local Government Law Newsletter, May 21, 2013
Author, "Reporting Sales Tax Rebate Agreements," ZRFM Local Government Law Newsletter, March 14, 2013
Author, "I'll Gladly Pay You by 2015 for 6.6 Million Municipal Dollars Today?," ZRFM Local Government Law Newsletter, Feb. 28, 2013
Author, "The PAC muddies the waters: Some thoughts on a recent PAC opinion about closed session discussions, litigation, and final actions," Local Government Law, February 2013
Speaker, "Subdivision Plat Process and Procedure," HalfMoon Presentation, Wheaton, Illinois, November 2012
Speaker, "Open Meetings Act and FOIA in the Internet Age," Illinois Municipal League annual convention, Chicago, October 2012
Co-author, "Intergovernmental Cooperation," Chapter 8, Volume IV, Illinois Municipal Law: Annexation Zoning and Regulatory Authority, Illinois Institute for Continuing Legal Education, 2012
Speaker, "You've Been Elected! Now What Do You Do," Illinois Municipal League annual conference, Chicago, September 2011 (view video)
Speaker, "2011 Newly Elected Officials Workshop," Illinois Municipal League workshops in Joliet, Normal, and Schaumburg, Illinois, June 2011
Moderator, "Meet the Candidates Forum," PTO President's Council, Barrington School District 220, March 2011
Speaker, "Municipal Tune Up," Illinois Municipal League Annual Conference, fall 2010
Speaker, "Congratulations You've Been Elected: Now What Do You Do?" Illinois Municipal League conference, September 2009
Speaker, "Recent Major Changes to the Freedom of Information Act Requirements," Barrington Area Council of Governments, July 2009
Speaker, "Recent Major Changes to the Freedom of Information Act Requirements," McHenry County Council of Governments, June 2009
Author, "A New Era of Openness: The 2009 FOIA Amendments," Municipal Matters, ZRFM quarterly newsletter, summer 2009.
Author, "Impact Fees and Non-Home Rule Municipalities: Oil and Water Can Mix," Local Government Law, newsletter of the Illinois State Bar Association Section on Local Government Law, June 2009
Speaker, "Strategic Planning Session," City of Marengo, May 2009
Speaker, "Newly Elected Officials Seminar," presented to current Zukowski, Rogers, Flood & McArdle clients, May 2009
Speaker, "Newly Elected Officials Seminar," Barrington Area Council of Governments, April 2009
Co-author with Richard G. Flood, "Congratulations! You've Been Elected: Now What Do You Do? A Practical Guide to Local Government," April 2009
Co-author with Richard G. Flood, "Congratulations! You've Been Elected: Now What Do You Do?" (excerpts), Local Government Law, newsletter of the Illinois State Bar Association Section on Local Government Law, April 2009
Speaker, "Municipal Tune Up Seminar," Lake County Council of Governments, October 2008
Roundtable Leader, "Open Meetings Act," McHenry County Council of Governments, October 2008
Speaker, "Issues in Economic Development Negotiations," Illinois Municipal League, September 2008
Speaker, "Impact Fee and Responding to Growth," Illinois Municipal League, September 2008
Speaker, "Sunshine Laws in Illinois," Lorman Seminars, September 2008, September 2006
Speaker, "Municipal Tune Up Seminar," to various municipalities, June 2008
Author with Richard G. Flood, "A New Tool for Funding Storm Water Management Improvements," Municipal Matters, ZRFM newsletter, spring 2008
Speaker, "New Video Services and Cable Television Regulation in Illinois," McHenry County Council of Governments, October 2007
Speaker, "Introduction to Impact Fees for Level III Course Presentation," Illinois Municipal Treasurer's Institute, November 2006
Speaker, "Impact Fees," Illinois Municipal League, September 2006
Speaker, "Visioning Workshop," Village of Beach Park, September 2006
Speaker, "Home Rule Authority in Illinois," Village of Barrington Board of Trustees, June 2006
Speaker, "Open Meetings Act/FOIA," Illinois Municipal League/Illinois Municipal League Risk Management Association, June 2006
Speaker, "Home Rule Authority in Illinois," Barrington Area Council of Governments, June 2006
Speaker, "Impact Fees in Illinois," Controlling Growth Seminar, May 2006
Author, "Guest View: House Finds Imminent Threat," Northwest Herald, (responding to public concerns about the use of eminent domain), April 2006
Speaker, "Introduction to Impact Fees," School District 200/Woodstock Joint Advisory Commission Meeting, February 2006
Speaker, "If Impact Fees are the Answer, Then What is the Question?: Rethinking Impact Fees," Illinois Municipal League, September 2005
Speaker, "Organized Plan Commission & Zoning Board Training," Barrington Area Council of Governments/McHenry County Council of Governments, September 2005
Speaker, "Planning and Zoning Seminar," Village of Barrington, May 2005
Speaker, "Open Meetings Act Seminar," presented to current Zukowski, Rogers, Flood & McArdle clients, May 2005